Eco-Friendly Support

Heavy-duty wood slat foundations with organic cotton covers

Versatile Heights

Choose from 8", 5", and 2" options for your ideal bed height
Eco-Friendly Support

Heavy-duty wood slat foundations with organic cotton covers

Versatile Heights

Choose from 8", 5", and 2" options for your ideal bed height
Foundation
$299.00
Ready to ship — Estimated Shipping Date: 1 - 2 days
Description
Our collection of heavy-duty wood slat Foundations is designed to provide strong, non-toxic support for your bed. Choose from the 8" Foundation for a traditional height, the 5" Foundation for a low-profile height, or the 2" Foundation (Bunkie Board) for an ultra-low profile suitable for platform beds. All foundations feature GOTS certified organic cotton fabric covers for beautiful aesthetics and maximum breathability, with no off-gassing or toxic fire retardants. The modular design ensures easy assembly, with no tools required for the 8" and 5" Foundations, and only a flat-head screwdriver needed for the 2" Foundation. For those seeking an alternative to a traditional bed frame, consider the Optional 5" Leg, made from unfinished solid rubberwood, offering strong, sturdy support and a sleek, contemporary design. Elevate your sleep experience with our versatile and eco-friendly foundation options.

Quality Promise & Warranty
GOTS Certified

Global Organic Textile Standard Certification
Mattress Size Guide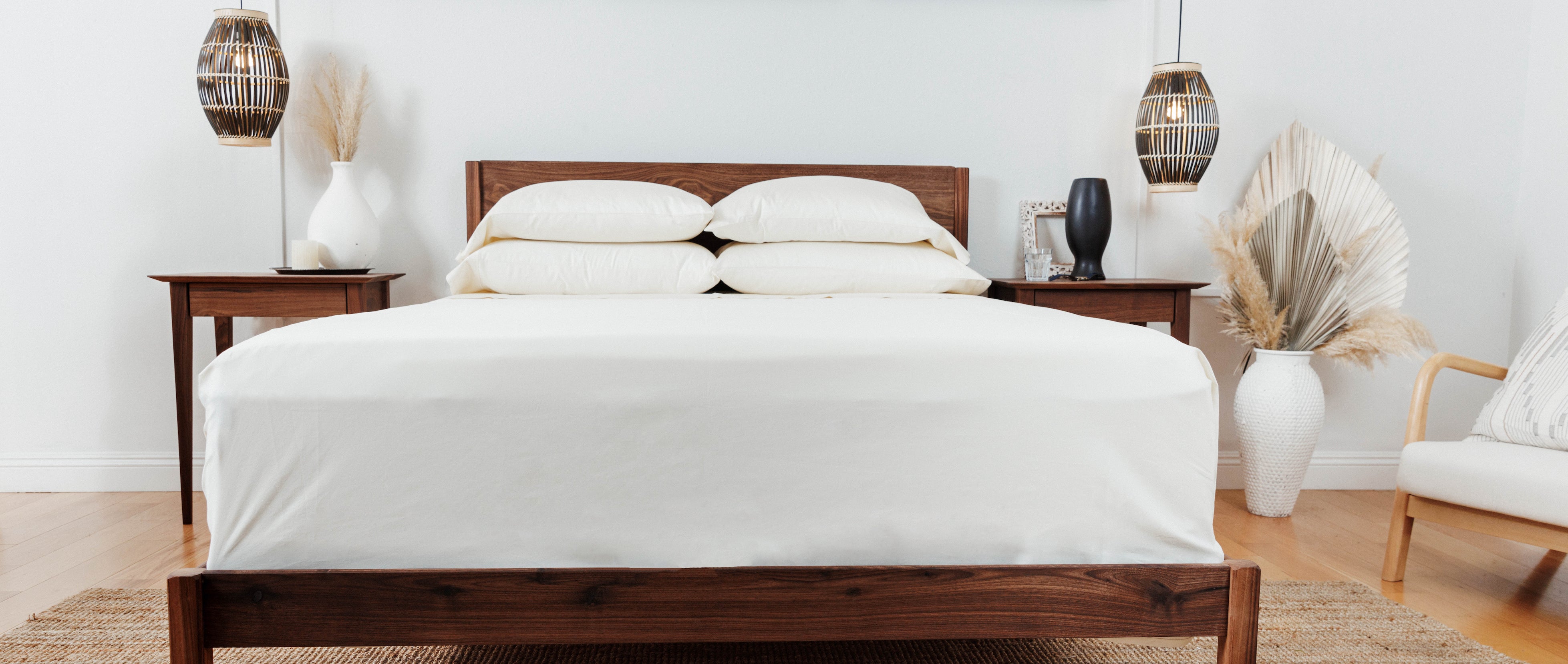 Your bed should be a place to rest, recover, and rejuvenate with the perfect balance of comfort and support for your body and mind.
Customize Your Sleep
The SLEEP365® Foundation collection offers heavy-duty wood slat foundation options as well as non-traditional models, designed for those seeking the ideal sleep height and strong, non-toxic support for their bed. The Source
Heavy-duty wood slat foundation and GOTS certified organic cotton fabric cover — no toxic fire retardants, no off-gassing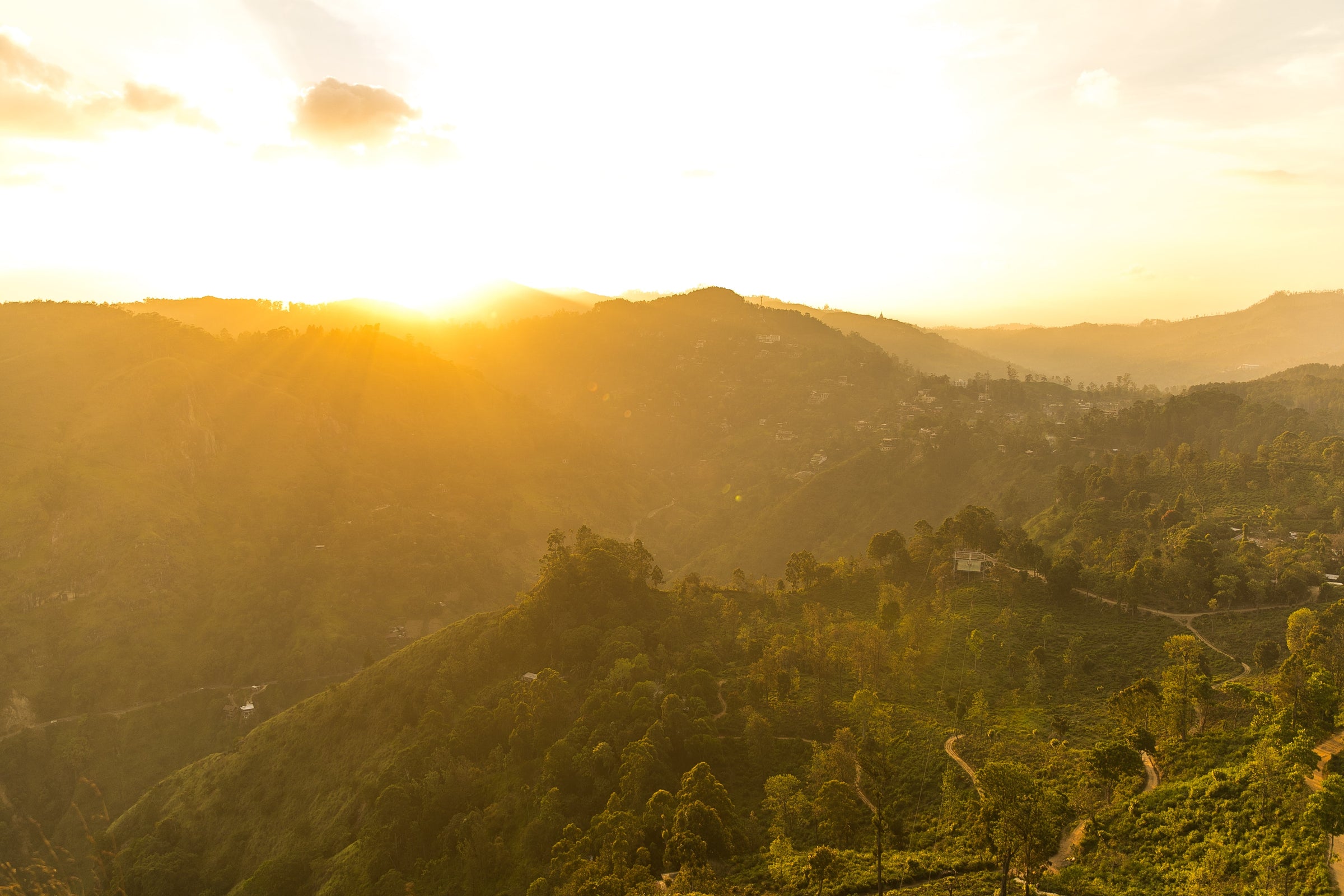 Uncover the Perfect Sleep System
Discover unparalleled comfort and support with the ideal sleep system, built around your aesthetic preferences to create a sanctuary in your bedroom.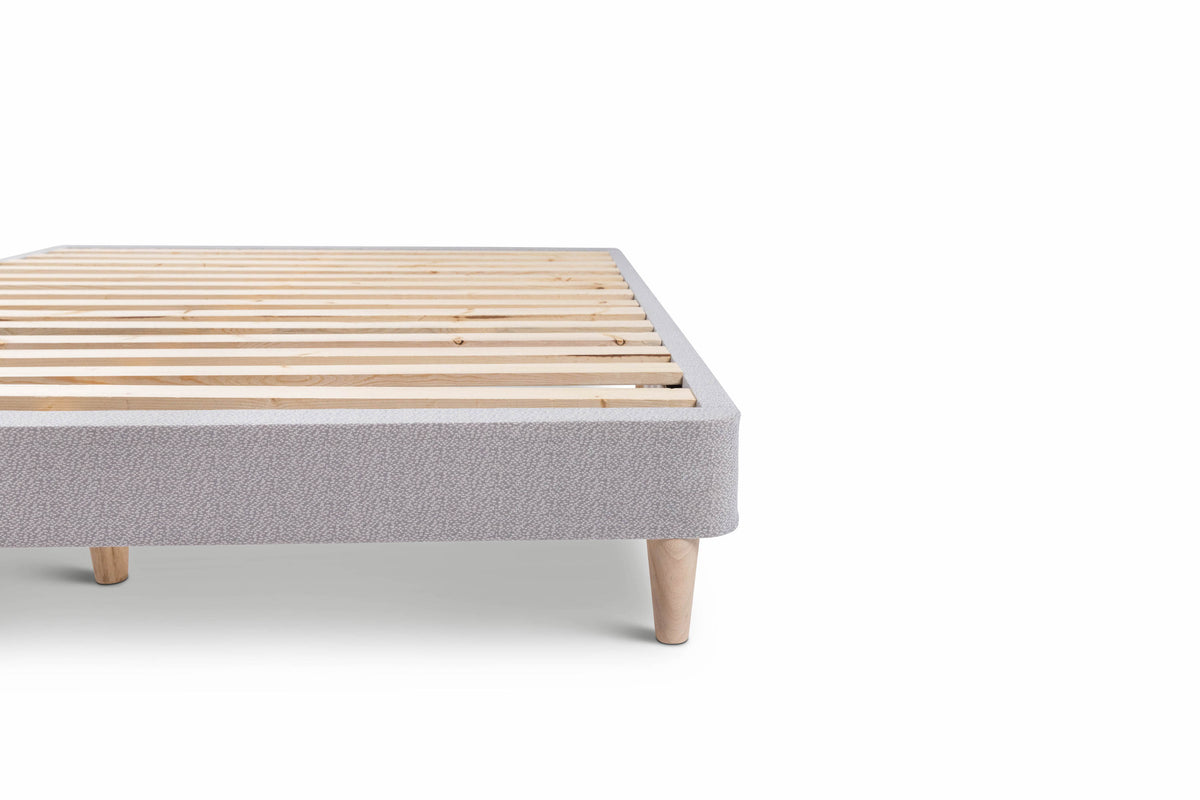 Foundation Base
Craft the perfect bedroom with your ideal bed height and strong, non-toxic support with the SLEEP365® Foundation made with North American lumber and GOTS certified organic cotton fabric.
Options
2" - Ultra-low profile suitable for platform beds.
5" - Low-Profile Design made for bed frames that require a shorter height.
8" - Traditional Height Foundation suitable for various types of bed frames.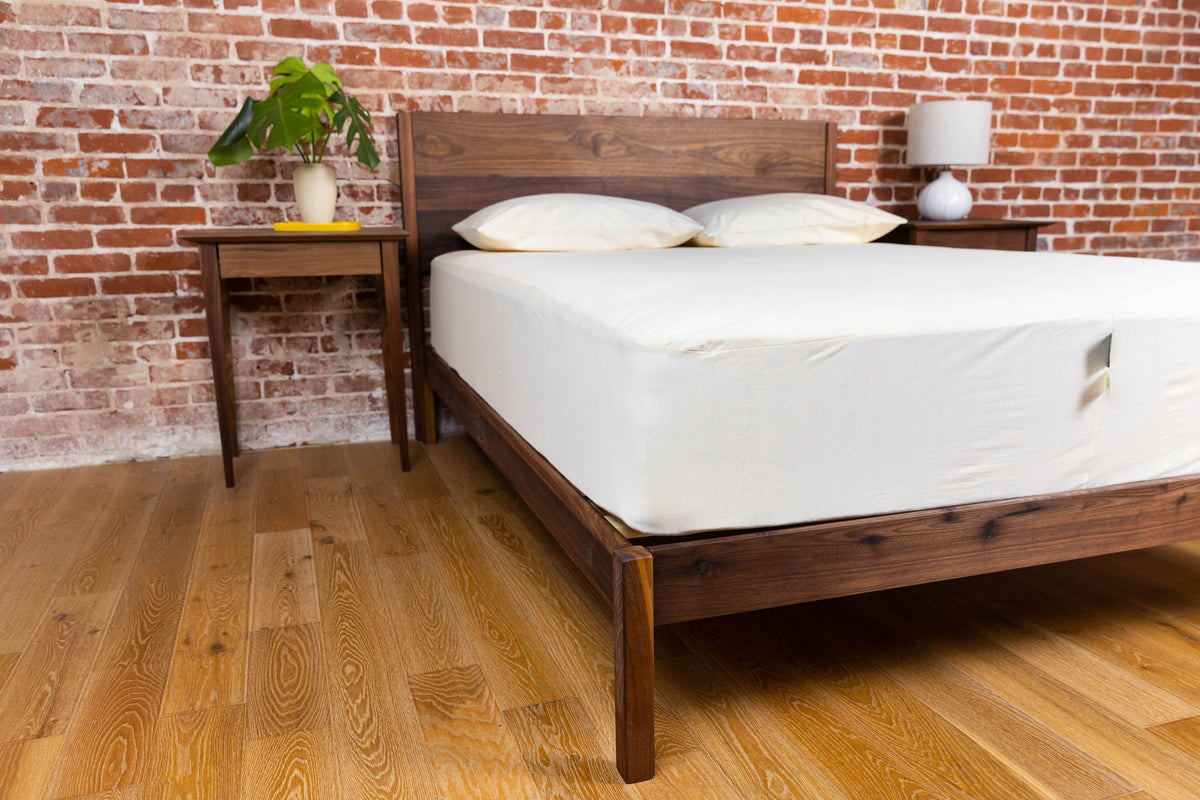 Platform Bed
Discover  contemporary simplicity and ease-of-use with our platform  bed, designed to provide  strong, durable support and enhance  the natural appeal of your bedroom
Features
Easily assembled
Modern, minimalist design
Perfect addition to any bedroom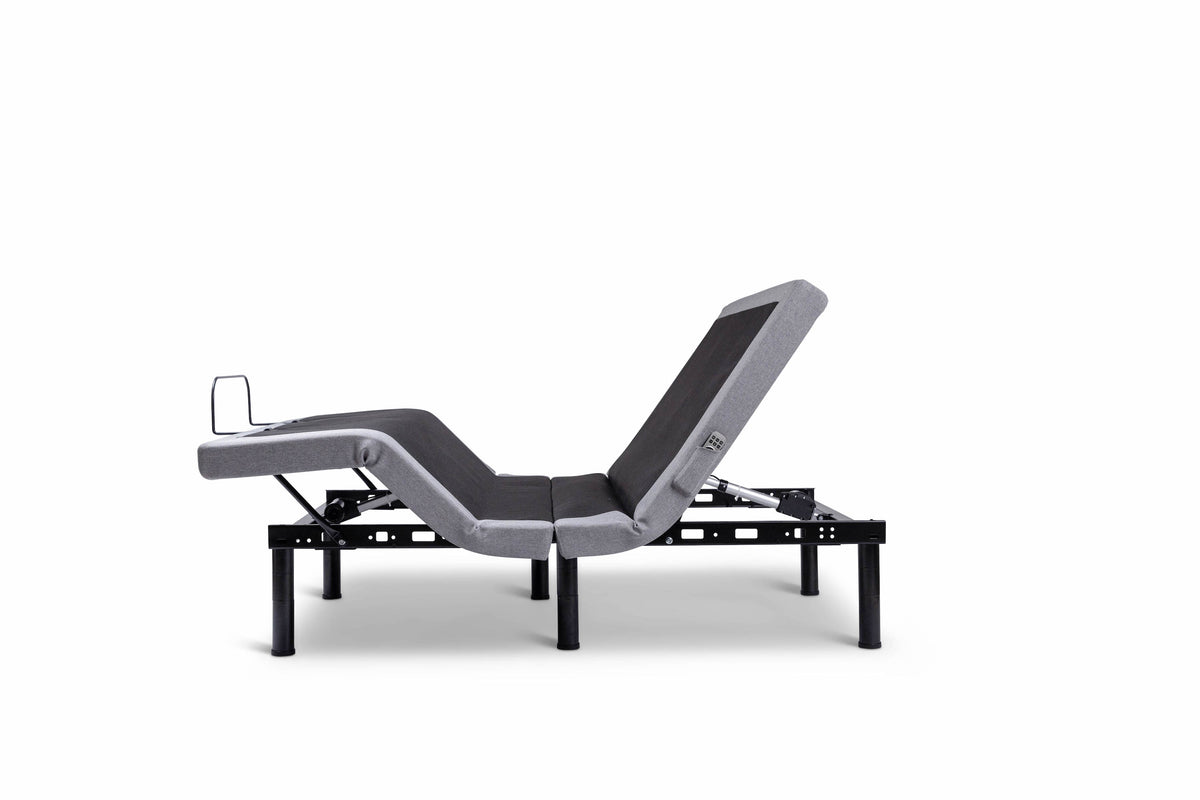 Adjustable Base
Personalize your sleeping experience with the innovative design of our Adjustable Bases Collection. Each base offers unparalleled versatility with user-friendly controls. Customize your sleep every night with unique sleeping positions that align to your body type and sleep positions as you see fit.
Standard
Offers customizability
Wide array of features
Premium
Offers enhanced customizability
Even more robust feature set
Luxury
Ideal for picky sleepers
Full suite of luxury features and add-ons
What Comfort Level Is Best For Me?
The 8" Foundation is perfect for those wanting to get the most height out of their foundation.
Traditional height for optimal support
Easy, tool-free assembly
Organic cotton fabric cover for breathability
The 5" Foundation is the ideal balance between height and understated bedroom aesthetics.
Low-profile design for a lower sleep system
Easy, tool-free assembly
Organic cotton fabric cover for breathability
2-inch Foundation
LOW / BUNKIE BOARD
The 8" Foundation is the absolute picture of low-profile perfection in the modern bedroom.
Ultra-low profile for platform beds
Enhances support without adding height
Organic cotton fabric cover for breathability
Our optional 5" leg gives you strong stability without the need for of a typical, full-sized frame.
Sturdy support without a bed frame
Eco-friendly, solid rubberwood construction
Easy, tool-free installation
Great Bed & Foundation!
I bought the SLEEP365 Sunset Hybrid mattress and foundation in queen size. I am very happy with my choice. It's a good quality bed & foundation and good customer service. I also purchased the silk and cube pillows. They are very comfortable.